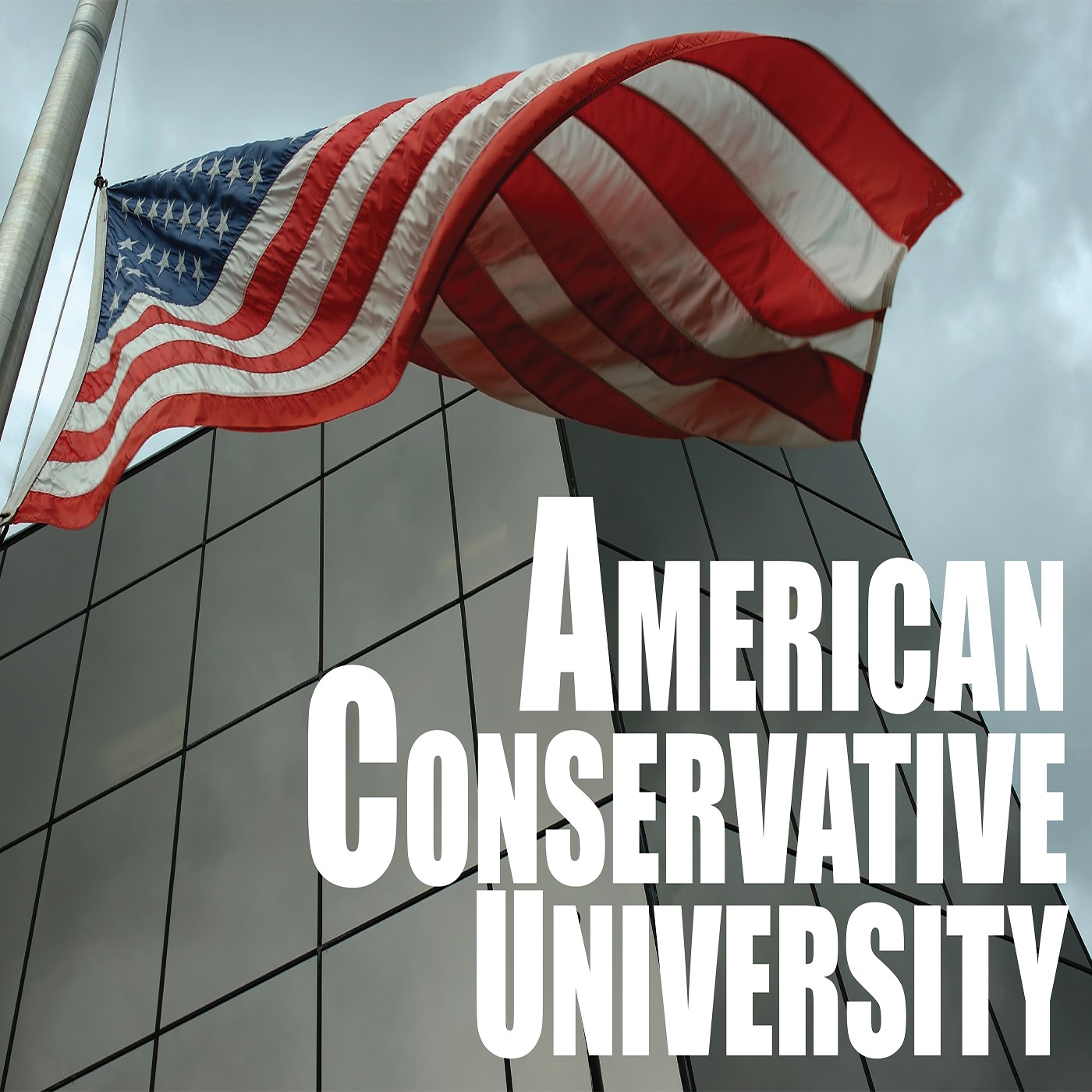 The Palestinian Brainwash, UFOs, Repeating Bad Democrat Ideas, The Genocidal Hamas Charter. Andrew Klavan, Glenn Beck, Tom Woods, Michael Malice
May 21st, 2021 by ACU Podcast
The Palestinian Brainwash, UFOs, Repeating Bad Democrat Ideas, The Genocidal Hamas Charter. Andrew Klavan, Glenn Beck, Tom Woods, Michael Malice
Palestine BRAINWASHES their kids just like Critical Race Theory does to OURS
Confirmed UFOs have INSANE capabilities. Are they proof of ALIEN existence?!
I Read The Hamas Charter To Prove How Racist They Are
KLAVAN: Why Do We Keep Repeating Bad Democrat Ideas?
The Politically Incorrect Guide to Communism (Starring Tom Woods & Michael Malice!)
Palestine BRAINWASHES their kids just like Critical Race Theory does to OURS
579K subscribers
A recent video from Palestine shows two, young Palestinian girls reciting SHOCKING poems about Israel and Jews. Glenn says kids in Palestine typically don't learn these types of words at home (though some of them do). More often these brainwashing and indoctrination attempts come from their schools — JUST like critical race theory attempts to do in OUR kids' schools here at home… ► Click HERE to subscribe to Glenn Beck https://bit.ly/2UVLqhL ►Click HERE to subscribe to BlazeTV: https://www.blazetv.com/glenn Connect with Glenn on Social Media: http://twitter.com/glennbeck http://instagram.com/glennbeck http://facebook.com/glennbeck
Confirmed UFOs have INSANE capabilities. Are they proof of ALIEN existence?!
579K subscribers
Earlier this year, the U.S. Pentagon confirmed the leaked photos and videos of UFOs spotted by Navy pilots ARE legitimate, spurring a frenzy of theories. Glenn and the guys discuss the INSANE capabilities some of these UFOs display — like traveling 13,000 miles an hour without an obvious form of propulsion. So, are these mysterious objects PROOF of alien existence...or is there another explanation?
I Read The Hamas Charter To Prove How Racist They Are
253K subscribers
LIKE & SUBSCRIBE for new videos everyday. http://bit.ly/2QA8RbN The democrats like to stick up for Hamas - but do they really know who they are defending? If they don't, then they should figure it out by watching this video! If they do...well...then they're the worst. Watch the full episode here: https://bit.ly/3uQNyGb Watch full episodes of The Andrew Klavan Show here: https://bit.ly/3kHz06I Don't miss 'CANDACE,' the Daily Wire's new show starring conservative lightning rod, Candace Owens. Join today:  https://utm.io/udcMK
KLAVAN: Why Do We Keep Repeating Bad Democrat Ideas?
253K subscribers
LIKE & SUBSCRIBE for new videos everyday. http://bit.ly/2QA8RbN We have solid history now od Democrat ideas and policies, once implemented, do not work. Why does America keep electing these people and repeating the same mistake? Watch the full episode here: https://bit.ly/3uQNyGb Watch full episodes of The Andrew Klavan Show here: https://bit.ly/3kHz06I Don't miss 'CANDACE,' the Daily Wire's new show starring conservative lightning rod, Candace Owens. Join today:  https://utm.io/udcMK
The Politically Incorrect Guide to Communism (Starring Tom Woods & Michael Malice!)
Watch on LBRY/Odysee: https://odysee.com/@capitalresearch:5... Watch on Rumble: https://rumble.com/vfts8h-the-politic... Based on the Regnery Publishing book "The Politically Incorrect Guide to Communism." Get the book at: https://www.regnery.com/9781621575870... Use promo code PIG50 to receive 50% off any PIG book when you buy "The Politically Incorrect Guide to Communism." In the fourth episode of "The Politically Incorrect Guide" Tom Woods & Michael Malice go back in time to the land of Michael's birth: the Soviet Union. Tom & Michael expose how America's intellectual class widely promoted communism, how despite cries of "McCarthyism" America did have a major problem with the Communist Party infiltrating the government, and the genocidal nature of attempts to achieve communism. The first season of "The Politically Incorrect Guide" includes ten episodes and will release throughout 2021. Each covers the undiscussed facts and stories about history, culture, and social movements, purged from today's mainstream education system. Tom Woods penned the very first book in the series, "The Politically Incorrect Guide to American History," which was a New York Times bestseller. Learn more about Tom Woods at: https://tomwoods.com/ Learn more about Michael Malice at: https://michaelmalice.com/ Watch more films from Dangerous Documentaries at: https://www.dangerousdocumentaries.com/
Share
|
Download(

Loading

)