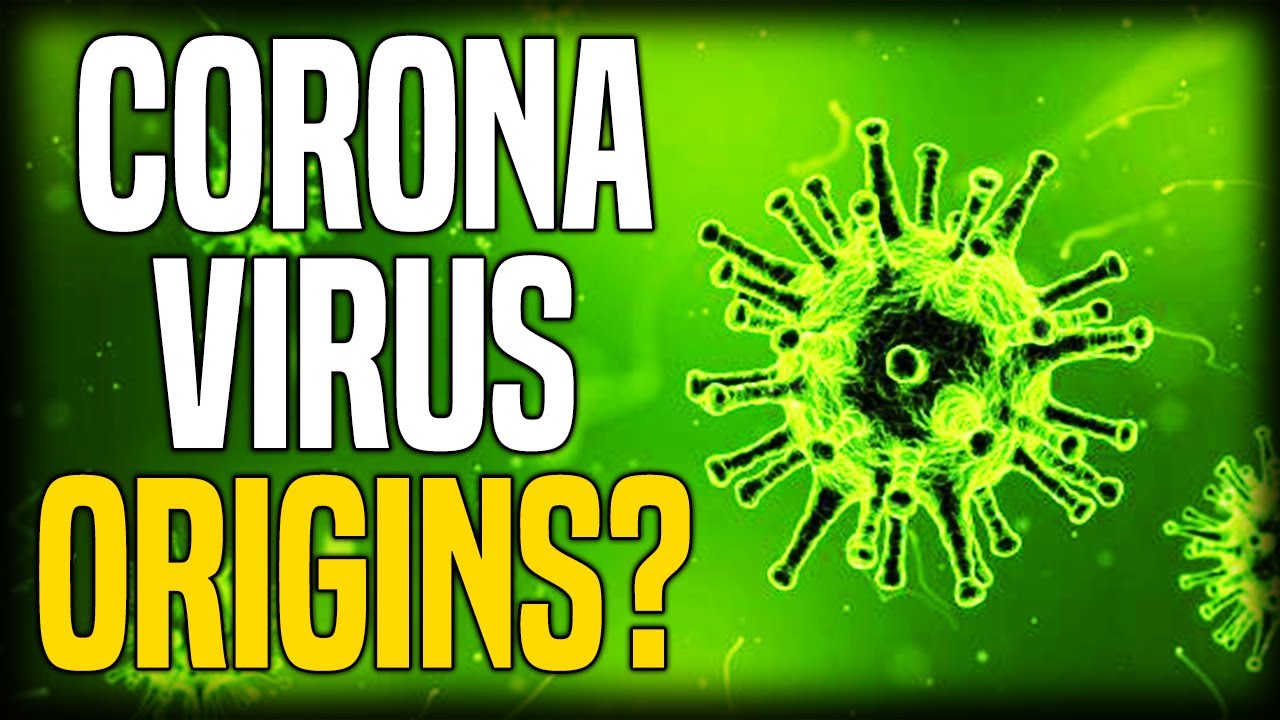 The Origins of the Coronavirus by Stefan Molyneux and Chris Martenson
Feb 19th, 2020 by ACU Podcast
The Origins of the Coronavirus by Stefan Molyneux and Chris Martenson
Watch this video at- https://youtu.be/OE-tLNyYVPM
"Did coronavirus originate in Chinese government laboratory? Scientists believe killer disease may have begun in research facility 300 yards from Wuhan wet fish market
"Beijing-sponsored South China University of Technology concludes that 'the killer coronavirus probably originated from a laboratory in Wuhan
"It points to research on bats and respiratory diseases carried by the animals at the Wuhan Center for Disease Control and the Wuhan Institute of Virology
"WCDC is just 300 yards from the seafood market and is adjacent to the hospital..."
Stefan Molyneux of Freedomain updates you on the latest news on this radical new health threat.
Is it time to panic?
Hong Kong: Fight For Freedom! youtu.be/WOfPpr_Zstk
Audio: https://soundcloud.com/stefan-molyneux/coronavirus-origins
Sources: https://www.freedomain.com/the-truth-about-the-coronavirus-origins/
▶️ Donate Now: http://www.freedomain.com/donate
▶️ Sign Up For Our Newsletter: http://www.fdrurl.com/newsletter
Your support is essential to Freedomain, which is 100% funded by viewers like you. Please support the show by making a one time donation or signing up for a monthly recurring donation at: http://www.freedomain.com/donate
▶️ 1. Donate: http://www.freedomain.com/donate
▶️ 2. Newsletter Sign-Up: http://www.fdrurl.com/newsletter
▶️ 3. On YouTube: Subscribe, Click Notification Bell
▶️ 4. Subscribe to the Freedomain Podcast: http://www.fdrpodcasts.com
▶️ 5. Follow Freedomain on Alternative Platforms
🔴 Bitchute: http://bitchute.com/freedomainradio
🔴 Minds: http://minds.com/stefanmolyneux
🔴 Steemit: http://steemit.com/@stefan.molyneux
🔴 Gab: http://gab.ai/stefanmolyneux
🔴 Twitter: http://www.twitter.com/stefanmolyneux
🔴 Facebook: http://facebook.com/stefan.molyneux
🔴 Instagram: http://instagram.com/stefanmolyneux
Amazon Affiliate Links
▶️ US: http://www.fdrurl.com/Amazon
▶️ Canada: http://www.fdrurl.com/AmazonCanada
▶️ UK: http://www.fdrurl.com/AmazonUK
Sources:
https://www.freedomain.com/2020/02/13/the-truth-about-the-coronavirus-pandemic/
A woman who identifies herself as a coworker, claims the head of the Wuhan virus research lab has previously brought lab animals to sell in the public market.
"I am Wuhan virus research lab researcher [X], identity card number [X] . Using my real identity, I report that the head of this facility – [X] has spread this virus. She has no knowledge of the medical sciences, and relied on talent for admission into Beijing University (high-ranking university in China). Daily research activities are undertaken by other researchers. She frequently brings lab experiment animals to sell to the stalls of the Huanan Seafood Market, specializing in wild animals. More people are speaking out, with real-names and identities (Chinese social media uses only real-names).
However, it must be noted that "Spreading rumors on the internet" carries a prison sentence of 7 years and almost complete certainty one will be caught.
The censorship machine is... efficient - her original post was reportedly deleted within minutes.
A response was later posted by the author, claiming that others had posted this with her identity without her permission.
This could be more circumstantial evidence towards the source of the covid-2019/nCov-2019/Wuhan Pneumonia being a bio-lab leak.
It also highlights the great difficulty of definitive proof.
For the first time since the beginning of the coronavirus outbreak, China's National Health Commission reported on February 14, that at least 1,716 health workers had been infected while treating patients with the virus.
During the Severe Acute Respiratory Syndrome epidemic in 2002 and 2003, a significant proportion of healthcare workers in mainland China also succumbed to the virus with about 20 percent of them contracting SARS.
On Sunday, Hubei announced tough new measures to try to curb the outbreak, ordering its cities to block roads to all private vehicles. Meanwhile, a newly published speech revealed Chinese President Xi Jinping was aware of the potential severity of the outbreak long before the public was informed.
2 more cases confirmed in Taiwan
Taiwan has reported two more confirmed cases of the coronavirus, saying they were linked to the island's first death and lifted the number of those infected to 22.
The mother of the deceased, who died on Saturday, and a male relative were tested positive, Minister of Health and Welfare told a televised news conference. 
Coronavirus: Is the Puzzling Silence From Officials The Calm Before The Storm?
Watch this video at- https://youtu.be/ReMCn4GsviM
BE SURE TO READ Chris' latest free report "Why Covid-19 Demands Our Full Attention" here: https://www.peakprosperity.com/why-co... Then WATCH UPDATE #23 HERE: https://youtu.be/KWJHXTnodS0 Good updates on the Wuhan coronavirus pandemic (aka covid-19) are becoming harder to obtain as governments tighten their grip on news sources. The data being shared, particularly by the Chinese are increasingly hard to believe, as they don't match the massive response the government is undertaking. Likewise, outside of China, reported cases remain lower than we would expect given the powerful R0 (i.e., infectiousness) of the virus, as well as its long asymptomatic incubation period. Are we being intentionally kept in the dark? Quite possibly. Chris walks through the possible reasons why, and points to the stock markets as a prime example of disinformation. They're currently being used to send an "everything is fine" signal, while in reality, the global economy is taking multiple gut punches from the disruption of the many supply chains dependent on China's (currently quarantined) workers. Is this current period of puzzling silence from officials the calm before the storm? Now... READ Chris' other free reports on the coronavirus: 1) How to protect yourself & your family from covid-19: https://www.peakprosperity.com/corona... 2) How the coronavirus is going to cause a painful downdraft in the stock market: https://www.peakprosperity.com/blackswan
Share
|
Download(

Loading

)