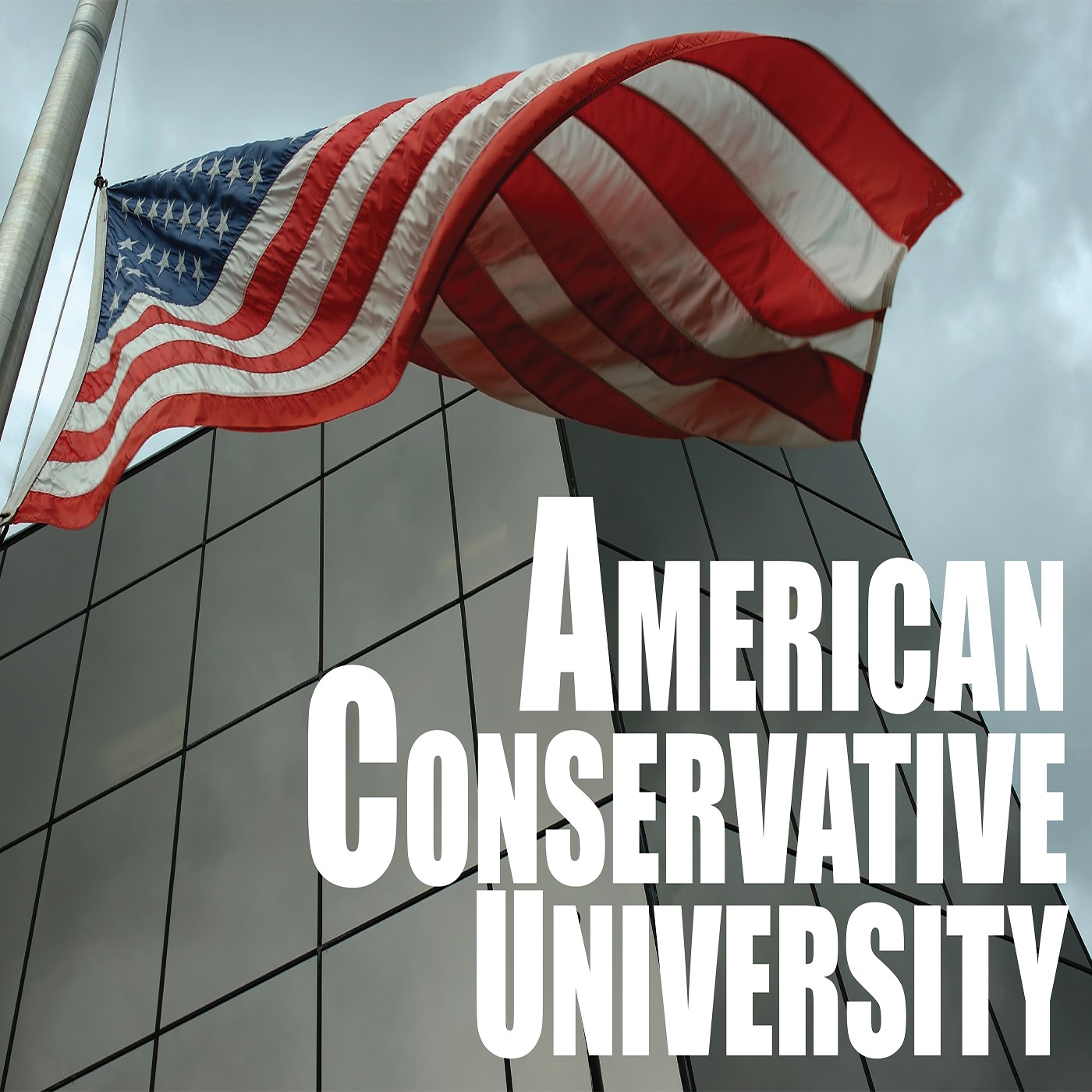 Author Paul Kengor: Communist Destruction Guides Modern Social Movements
Dec 29th, 2020 by ACU Podcast
Paul Kengor: Communist Destruction Guides Modern Social Movements | Crossroads
Crossroads with JOSHUA PHILIPP is recommended by ACU. Subscribe today.
Paul Kengor's Book- The Devil and Karl Marx: Communism's Long March of Death, Deception, and Infiltration.
It's common to hear that when people speak about socialism, that #socialism and #communism have nothing to do with each other. But what's really the case? To learn more about this, the history of communism, the goals of communism, and how these relate to the socialist idea, we've invited to speak with us Paul Kengor, professor at Grove City College and author of "The Devil and Karl Marx." #KarlMarx 📣 Subscribe to Crossroads: https://www.youtube.com/channel/UCG8y... - - - - - - - - - Watch more on YouTube: • Interviews: https://bit.ly/2WDTjHL • Government and Law: https://ept.ms/36UlS7k • Money and Economy: https://ept.ms/2TpakFg • The Wisdom of Tradition: https://ept.ms/2NrHaRT • Progressivism and Society: https://ept.ms/373Nqac • Constitutional Rights: https://ept.ms/30kK93O • Human Rights: https://ept.ms/3ac3SXR • Religion and Spirituality: https://ept.ms/36W48ID - - - - - - - - - ⭕️ Join us on Patreon: https://www.patreon.com/Crossroads_Josh ⭕️ Donate to support our work: https://donorbox.org/crossroads Contact us: crossroadsjoshua@gmail.com Follow us on Parler: https://parler.com/profile/Crossroads/ Join us on Rumble: https://rumble.com/c/Crossroads/ Follow us on Twitter: https://twitter.com/crossroads_josh Follow us on Facebook: https://www.facebook.com/Crossroads.Josh Follow us on Gab: https://gab.com/Crossroads_Josh Follow us on Instagram: https://www.instagram.com/crossroads.... Hosted by @JoshJPhilipp : https://twitter.com/JoshJPhilipp
About the Book-
The Devil and Karl Marx: Communism's Long March of Death, Deception, and Infiltration by Paul Kengor. August 18, 2020
Two decades after the publication of The Black Book of Communism, nearly everyone is or at least should be, aware of the immense evil produced by that devilish ideology first hatched when Karl Marx penned his Communist Manifesto two centuries ago. Far too many people, however, separate Marx the man from the evils wrought by the oppressive ideology and theory that bears his name. That is a grave mistake. Not only did the horrific results of Marxism follow directly from Marx's twisted ideas, but the man himself penned some downright devilish things. Well before Karl Marx was writing about the hell of communism, he was writing about hell.
"Thus Heaven I've forfeited, I know it full well," he wrote in a poem in 1837, a decade before his Manifesto. "My soul, once true to God, is chosen for Hell." That certainly seemed to be the perverse destiny for Marx's ideology, which consigned to death over 100 million souls in the twentieth century alone.
No other theory in all of history has led to the deaths of so many innocents. How could the Father of Lies not be involved?
At long last, here, in this book by Professor Paul Kengor, is a close, careful look at the diabolical side of Karl Marx, a side of a man whose fascination with the devil and his domain would echo into the twentieth century and continue to wreak havoc today. It is a tragic portrait of a man and an ideology, a chilling retrospective on an evil that should have never been let out of its pit.
Book published August 18, 2020
Share
|
Download(

Loading

)