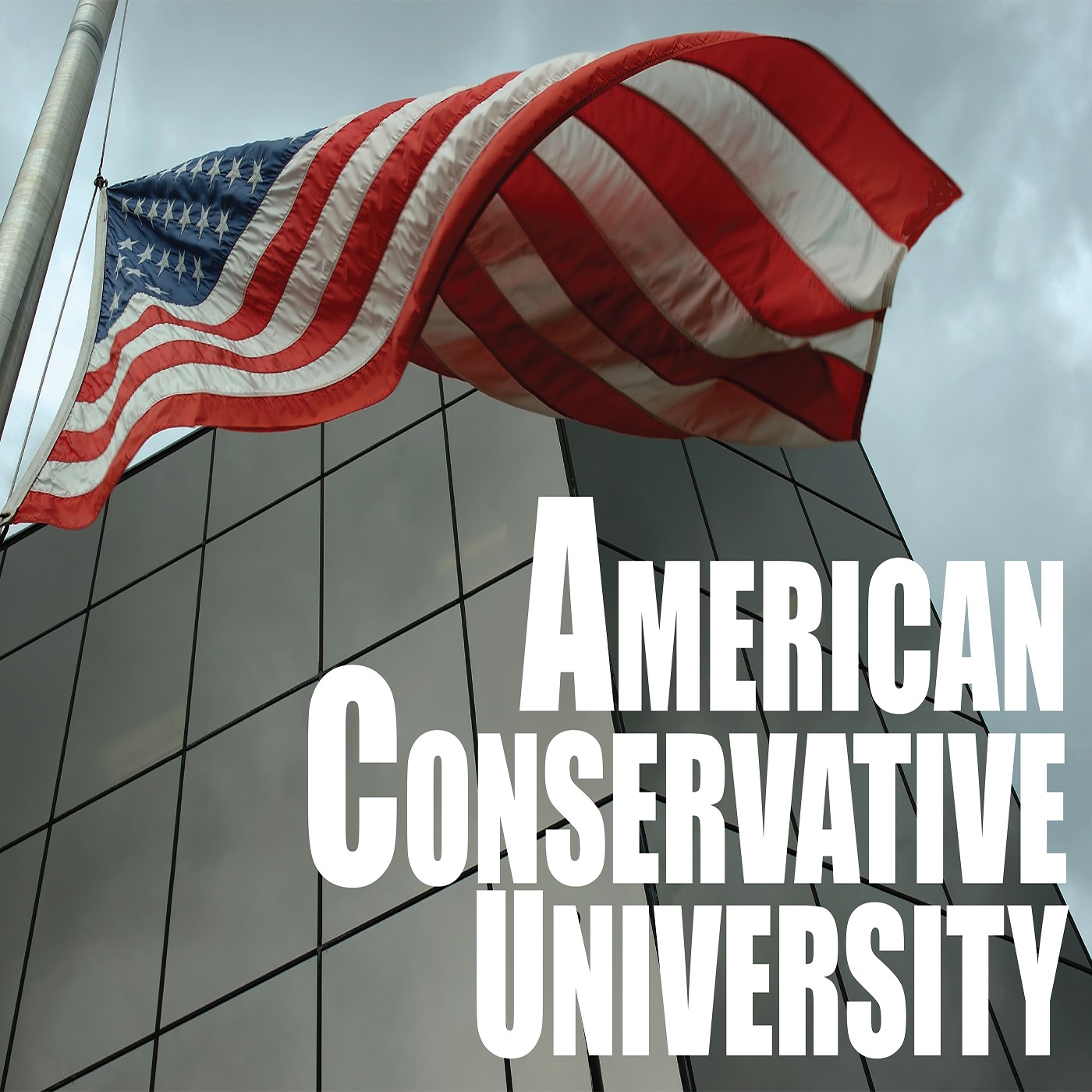 Military Moves to Purge Conservatives, Nullification Stops Gun Control, Best of Dinesh D'Souza
Feb 17th, 2021 by ACU Podcast
Military Moves to Purge Conservatives, Nullification Stops Gun Control, Best of Dinesh D'Souza
The left's latest RADICAL moves include searching US military for 'extremism'
Nullification Stops Gun Control
YAF SUPERCUT: Best of Dinesh D'Souza
The left's latest RADICAL moves include searching US military for 'extremism'
Glenn runs through just SOME of the left's latest, radical pushes under President Biden. One of those moves takes place inside the Pentagon, with Biden's new Defense Secretary, General Lloyd Austin, emphasizing the need to search our own military for threats — like 'extremism'…but what does that even MEAN? Plus, Glenn details the left's latest moves to make Puerto Rico a state AND to issue new, controlling regulations on our 2nd Amendment rights. ► Click HERE to subscribe to Glenn Beck https://bit.ly/2UVLqhL​ ►Click HERE to subscribe to BlazeTV: https://www.blazetv.com/glenn​ Connect with Glenn on Social Media: http://twitter.com/glennbeck​ http://instagram.com/glennbeck​ http://facebook.com/glennbeck
Nullification Stops Gun Control
So what do you do when an anti-gun Congress and anti-gun President move into position to infringe on your right to bear arms? Easy, the exact same thing you do when an outside authority tries to force anything unconstitutional onto constituents: you nullify it. This constitutional tactic is enjoying a surge in employment as counties and states battle to protect the rights of those they serve. Some groups argue that it'll cause anarchy or suggest that the Civil War somehow settled the matter. Yet, others are successfully using it across the country. We'll look at nullification in this episode of Analysis Behind the News, where we provide the perspective you can use to restore American liberty and independence. Action Items: 1) Download The Founders' Brilliant Solution to Big Government: https://jbs.org/assets/pdf/Article-VI...​ Purchase and distribute physical copies: https://shopjbs.org/the-founders-bril...​ 2) Apply for JBS membership and get involved: https://jbs.org/join/​ 3) Sign up for Legislative Action Alerts: https://jbs.org/alerts/​ 4) Sign up for our news updates: https://jbs.org/​ 5) Sign up for Top Daily Headlines from The New American: https://thenewamerican.com/top-daily-...​ ▶️ More Related Videos - Conspiracy Smears: the GOP's Day of Reckoning. https://youtu.be/sm95wMpXo4I​ - Biden's Globalist Future? https://youtu.be/x8Xzc1EQ8KQ​ - Biden's Executive Orders Barrage. https://youtu.be/piYaueu-Bw0​ LIKE THE JOHN BIRCH SOCIETY AND WANT TO GET INVOLVED? HERE ARE SOME NEXT STEPS! 🇺🇸 Become a Member https://www.jbs.org/join​ 📧 Free E-Newsletter https://jbs.org/subscribe/​ 💰 Donate to Help Keep our Videos Free https://jbs.org/donate/​ 📺 Subscribe to our YouTube Channel https://bit.ly/2BJiEpx​ 📲 Let's Connect! - https://www.facebook.com/JohnBirchSoc...​ - https://twitter.com/the_jbs​ - https://www.instagram.com/johnbirchso...​ - https://parler.com/profile/JohnBirchS...​ - https://mewe.com/i/httpsjbsorg​ - https://gab.com/JohnBirchSociety?mc_c...​ 📺 The New American YouTube https://bit.ly/2S8EBE1​ - https://parler.com/profile/TheNewAmer...​ #Nullification​ #GunControl​ #Constitution
Nullification: How to Resist Federal Tyranny in the 21st Century by Thomas E. Woods
Citizens across the country are fed up with the politicians in Washington telling us how to live our lives—and then sticking us with the bill. But what can we do? Actually, we can just say "no." As New York Times bestselling author Thomas E. Woods, Jr., explains, "nullification" allows states to reject unconstitutional federal laws. For many tea partiers nationwide, nullification is rapidly becoming the only way to stop an over-reaching government drunk on power. From privacy to national healthcare, Woods shows how this growing and popular movement is sweeping across America and empowering states to take action against Obama's socialist policies and big-government agenda.
YAF SUPERCUT: Best of Dinesh D'Souza
Dinesh D'Souza is a #1 "New York Times" bestselling author, the filmmaker behind "Death of a Nation," "Hillary's America," and "2016: Obama's America," and a nationally sought-after speaker. He brings a fiery message of limited government, personal responsibility, and individual liberty to campuses all across the country, debunking #FakeHistory​ everywhere he goes. Through Young America's Foundation's leading conservative lecture series program, Dinesh D'Souza has appeared on dozens of college campuses to spread conservative ideas. Here are some of his best moments. #YAFoncampus​ Young America's Foundation engages with students across the country to inspire them with the ideas of individual freedom, a strong national defense, free enterprise, and traditional values. YAF is the principal outreach organization of the conservative movement and introduces hundreds of thousands of young Americans to these principles every year, most of whom have never heard the arguments for freedom and personal responsibility before. --- Watch more #onlyatYAF​ videos every day! Click now to connect with us on Facebook: https://www.facebook.com/youngamerica...​ https://www.yaf.org
----------------------------------------------------  
HELP ACU SPREAD THE WORD!
Ways to subscribe to the American Conservative University Podcast
Click here to subscribe via iTunes
Click here to subscribe via RSS
You can also subscribe via Stitcher
Look us up on Amazon Prime
If you like this episode head on over to iTunes and kindly leave us a rating, a review and subscribe! People find us through our good reviews.
FEEDBACK-
You can ask your questions, make comments, submit ideas for shows and lots more. Let your voice be heard.
Email us at americanconservativeuniversity@americanconservativeuniversity.com
Note- ACU Students and Alumni are asked to commit to donating Platelets and Plasma.  Make an Appointment Today! Call Your local Hospital or The Red Cross at 1-800-733-2767
Share
|
Download(

Loading

)