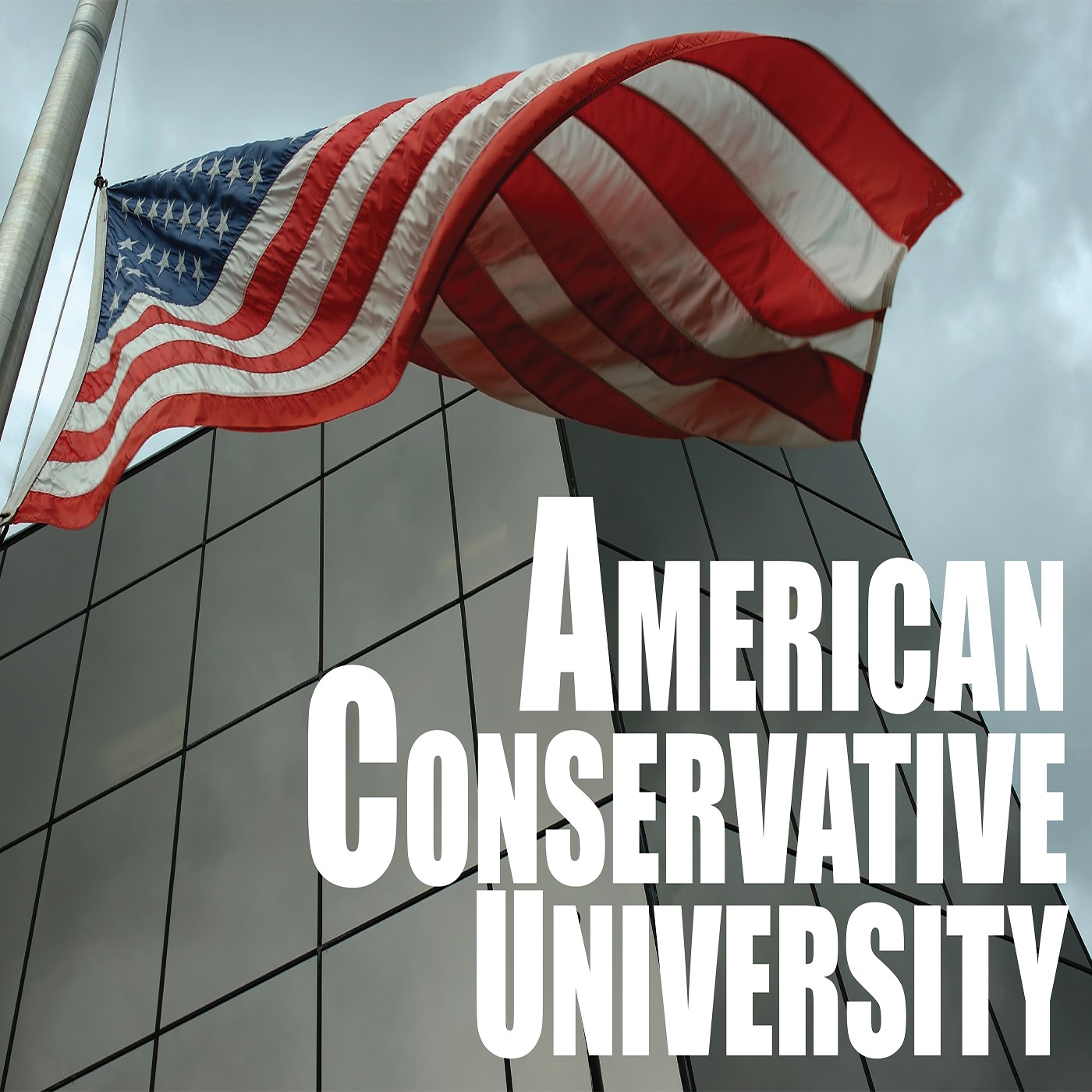 Laptop From Hell with Miranda Devine. AMAC Podcast. By Rebecca Weber
Dec 6th, 2021 by ACU Podcast
Laptop From Hell with Miranda Devine. AMAC Podcast. By Rebecca Weber
https://amac.us/better-for-america-laptop-from-hell-with-miranda-devine/
Rebecca welcomes back Miranda Devine, NY Post columnist and one of our favorite investigative journalists. Miranda gives you the birds-eye view of her reporting on Hunter Biden's infamous laptop and the hurdle she and the NY Post (the fourth largest circulated news source in the country) faced just weeks before one of the most significant elections in our history. In this episode, we discuss the frightening power of big-tech and big names, further underscoring the urgency of getting the truth about the laptop out to the American public. Miranda also weighs in on Biden's influence peddling scheme that has actually been going on right under our noses for decades.
Better For America: Laptop From Hell with Miranda Devine
Oct 7, 2021
AMAC - Association of Mature American Citizens
AMAC App: https://amac.us/welcome-to-our-app/ AMAC: https://amac.us Subscribe to YouTube: https://www.youtube.com/channel/UC0rO... Follow us on Twitter: https://twitter.com/MatureAmericans Follow us on Facebook: https://www.facebook.com/AMACforAmerica/ Follow us on Instagram: https://www.instagram.com/amacforamerica
About the Book-
Laptop from Hell: Hunter Biden, Big Tech, and the Dirty Secrets the President Tried to Hide by Miranda Devine 
As seen on Tucker Carlson Tonight!
The inside story of the laptop that exposed the president's dirtiest secret.
When a drug-addled Hunter Biden abandoned his waterlogged computer at a Mac repair shop in Delaware in the spring of 2019, just six days before his father announced his candidacy for the United States presidency, it became the ticking time bomb in the shadows of Joe Biden's campaign.
The dirty secrets contained in Hunter's laptop almost derailed his father's presidential campaign and ignited one of the greatest media coverups in American history.
This is the unvarnished story of what's really inside the laptop and what China knows about the Bidens, by the New York Post journalist who brought it into the open.
It exposes the coordinated censorship operation by Big Tech, the media establishment, and former intelligence operatives to stifle the New York Post's coverage, in a chilling exercise of raw political power three weeks before the 2020 election.
A treasure trove of corporate documents, emails, text messages, photographs, and voice recordings, spanning a decade, the laptop provided the first evidence that President Joe Biden was involved in his son's ventures in China, Ukraine, and beyond, despite his repeated denials.
This intimate insight into Hunter's dissolute lifestyle shows he was incapable of holding down a job, let alone being paid tens of millions of dollars in high-powered international business deals by foreign interests, unless he had something else of value to sell—which of course he did. He was the son of the vice president who would go on to become the leader of the free world.
HELP ACU SPREAD THE WORD! 
Please go to Apple Podcasts and give ACU a 5 star rating. Apple canceled us and now we are clawing our way back to the top. Don't let the Leftist win. Do it now! Thanks.
Forward this show to friends.
Ways to subscribe to the American Conservative University Podcast
Click here to subscribe via Apple Podcasts
Click here to subscribe via RSS
You can also subscribe via Stitcher
Look us up on Amazon Prime
…And Many Other Podcast Aggregators and sites
Please help ACU by submitting your Show ideas.
Email us at americanconservativeuniversity@americanconservativeuniversity.com
Please go to Apple Podcasts and give ACU a 5 star rating. Apple canceled us and now we are clawing our way back to the top. Don't let the Leftist win. Do it now! Thanks.
Share
|
Download(

Loading

)