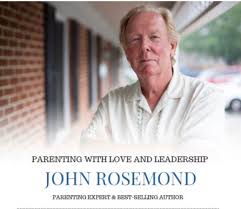 Dr. John Rosemond – Kids Mental Health Has Deteriorated by a factor of 10  Also, Why Was Everyone In Such A Hurry To Help Me Transition??(Gender)
Jan 15th, 2020 by ACU Podcast
Dr. John Rosemond – Kids Mental Health Has Deteriorated by a factor of 10  Also, Why Was Everyone In Such A Hurry To Help Me Transition??(Gender)
For many ACU Shows featuring Dr. John Rosemond visit-
https://acu.libsyn.com/size/5/?search=john+rosemond
Why Was Everyone In Such A Hurry To Help Me Transition?? (Douglas Murray Excerpt)
The most important questions were the ones that were never asked, never brought up, never discussed. "James" doesn't want to propagate the stigma that trans is a social contagion (just like he doesn't like it when people do it to gays) but admits there "is something there... These stories will pile up as medical professionals rush to proscribe hormones/hormone blockers to children, operate on them, and then disappear like magicians when it's time to pick up the pieces.
My Walt Heyer interview: https://youtu.be/0ePOS8_F_z4
Top Interviews From 2019: https://medium.com/@OhHaleYeah/my-top...
The excerpt is from Douglas Murray's book "The Madness of Crowds": - buy it here: https://amzn.to/2QgZe3d ******************************************************************* WHERE YOU CAN LISTEN TO/READ MY CONTENT: ► TruthSeeker Newsletter- http://bit.ly/ohytruthseeker ► PODCAST: SPREAKER- https://www.spreaker.com/show/oh-hale... ► PODCAST: iTunes - http://bit.ly/ohysubscribe ► PODCAST: Google - http://bit.ly/OHYGoogle ► QUORA - https://goo.gl/31USZa ► MEDIUM - https://goo.gl/fMTWZR ► INSTAGRAM- @Oohaleyeah ► FACEBOOK - https://goo.gl/7tA4N6 ► PATREON - https://www.patreon.com/OhHaleYeah ► TWITTER- https://goo.gl/85RFf2 ► PAYPAL- www.paypal.me/OHHALEYEAH ► SUBSCRIBE - https://www.youtube.com/c/OhHaleYEAH
TJ Hale is highly recommended by ACU. Check out his channel today! Oh Hale YEAH!
-------------------------------------------------------------------- 
HELP ACU SPREAD THE WORD!
Please send to friends, post on Facebook, twitter, etc…
Over 3,000 commercial free archived shows are available on our podcast site here.  
Ways to subscribe to the American Conservative University Podcast
Click here to subscribe via iTunes
Click here to subscribe via RSS
You can also subscribe via Stitcher
You can also subscribe via SoundCloud
If you like this episode head on over to iTunes and kindly leave us a rating, a review and subscribe! People find us through our good reviews.
FEEDBACK + PROMOTION
You can ask your questions, make comments, submit ideas for shows and lots more. Let your voice be heard.
Download our FREE iOS App.
Download our FREE Android App.
Email us at americanconservativeuniversity@americanconservativeuniversity.com
Note- ACU Students and Alumni are asked to commit to donating Platelets.  Make an Appointment Today! Call The Red Cross at 1-800-733-2767
Share
|
Download(

Loading

)