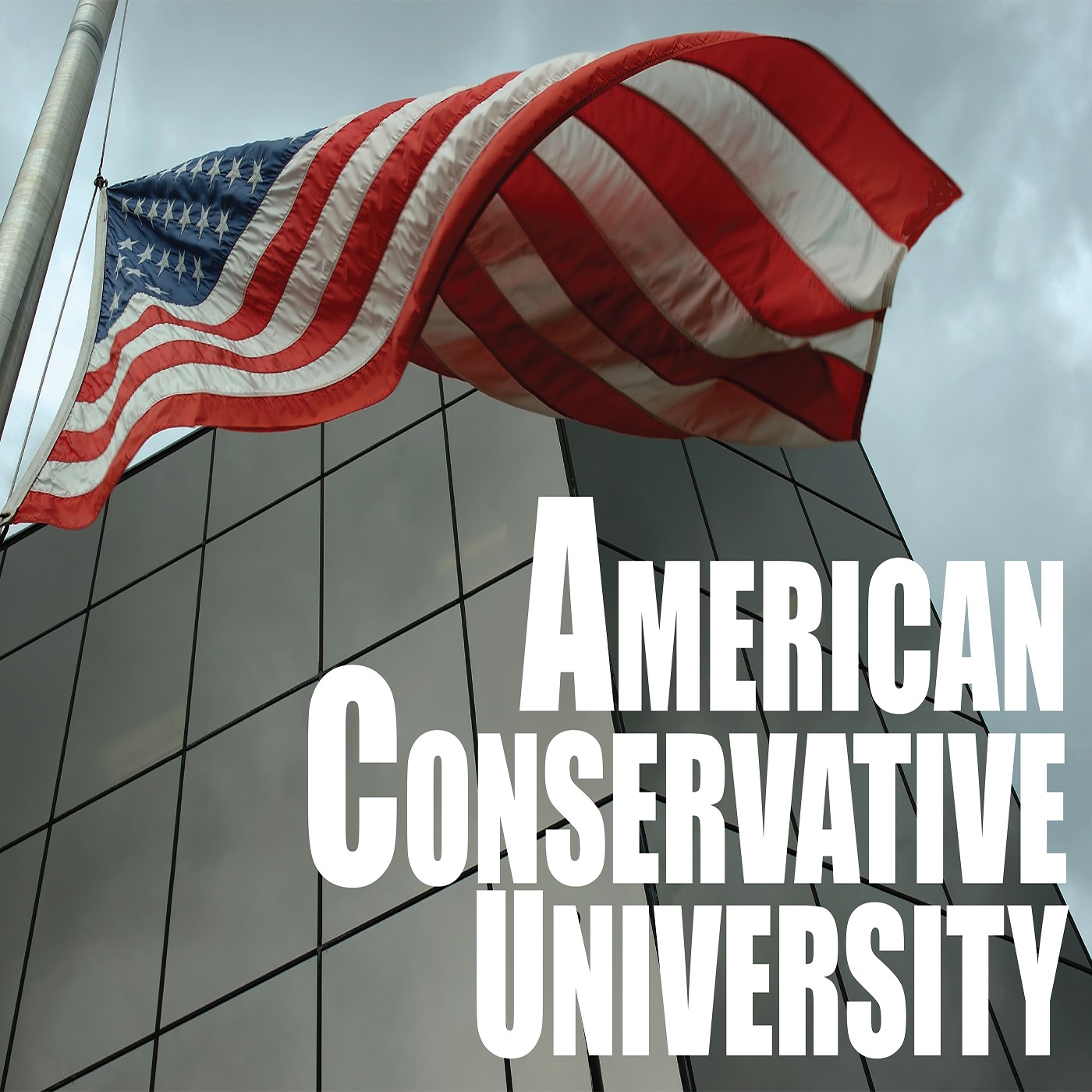 David Horowitz -BLITZ: Trump Will Smash the Left and Win by David Horowitz
May 28th, 2020 by ACU Podcast
David Horowitz -BLITZ: Trump Will Smash the Left and Win by David Horowitz
David Horowitz - Former Leftist on the Hypocrisy of Today's Democratic Leadership
David Horowitz is upset about a lot of what's going on in the country and as a former hard-core adherent to far-left principles, calls out the hypocrisy of what's passing for Democratic leadership today. Follow the show: https://www.metaxastalk.com/ Subscribe to Metaxas Super to watch all interviews commercial-free AND additional exclusive content: https://metaxassuper.com/
About the book-
BLITZ: Trump Will Smash the Left and Win by David Horowitz
BUCKLE UP—2020 WILL BE THE POLITICAL RIDE OF YOUR LIFE! IN NOVEMBER TRUMP WILL SMASH THE LEFT AND WIN!
"If you're interested in debating deranged liberals with facts, you won't want to miss this latest book." — Donald Trump, Jr.
"BLITZ is a MUST-read for those who want to better understand what is really happening in the 'idea war' for the soul of America." — Governor Mike Huckabee
BLITZ reveals the attacks made against Trump have been the most brutal ever mounted against a sitting president of the United States. Blinded by deep-seated hatred of his person and his policies, the left even desperately tried to oust Trump in a failed impeachment bid. Horowitz shows that their very attacks—targeting a man whose mission has been to "Drain the Swamp" and "Make America Great Again" backfired, turning Trump himself into a near martyrwhile igniting the fervor of his "base."
With the 2020 election upon us, New York Times bestselling author David Horowitz chronicles the brutal battles, bitter backlash, and leftwing lies Trump has faced as Democrats repeatedly try to sabotage his presidency. You'll discover the left's terrifying socialist and, in some cases, communist agendas as you've never seen them before. Trump's response? In the meantime, he's going to steamroll this opposition in November using the same playbook he has used to win before. In BLITZ you will find shocking revelations:
The 9 biggest dangers to America the left poses—their agenda will blow your mind.
Show me the money: naming the billionaires and fat cats really out to get Trump.
How patriotism suddenly became "white nationalism" linking Trump to Hitler and the KKK .
The growing secularism of the left and how the hate pushed against Christians will backfire.
Why every effort to demonize Trump and his supporters is failing like crazy.
Obama's agenda: how the former president casts a much greater shadow over Trump's political woes than you ever imagined.
The Genius: how Trump's brilliant strategy has worked and will continue to work, making him president again in 2021!
The effort to remove and destroy our duly elected President may be the greatest challenge America has faced since the Civil War, explains Horowitz. For the first time BLITZ exposes the left's strategy to take down Trump, and how Trump not only beat them at their own game, but how he's turning the tables on them to achieve a stunning reelection win come November.
"An indispensable book—BLITZ— explaining why today's Democrats are so dangerous and why President Trump is their nemesis." — Mark R. Levin, New York Times bestselling author of Unfreedom of the Press
"BLITZ is the latest must-read from Horowitz: insightful, hard-hitting, controversial, and uncompromising. Ignore him at your peril." — Peter Schweizer, New York Times bestselling author of Clinton Cash and Profiles in Corruption
"This is the book your anti-Trump relatives and friends should read...as clear a moral indictment of the anti-Trump left as has been written." — Dennis Prager, President of PragerU and New York Times bestselling author
"Unparalleled insight into the current political climate, how we got here and what it means for 2020 elections." — Sean Spicer, Host of Spicer & Co., Newsmax TV
"Horowitz understands the left's malevolent goals and how to stop them. This is a must read-book!" — Charlie Kirk, New York Times bestselling author of The MAGA Doctrine
-------------------------------------------------------------------- 
HELP ACU SPREAD THE WORD!
Ways to subscribe to the American Conservative University Podcast
Click here to subscribe via iTunes
Click here to subscribe via RSS
You can also subscribe via Stitcher
If you like this episode head on over to iTunes and kindly leave us a rating, a review and subscribe! People find us through our good reviews.
FEEDBACK + PROMOTION
You can ask your questions, make comments, submit ideas for shows and lots more. Let your voice be heard.
Email us at americanconservativeuniversity@americanconservativeuniversity.com
Note- ACU Students and Alumni are asked to commit to donating Platelets and Plasma.  Make an Appointment Today! Call Your local Hospital or The Red Cross at 1-800-733-2767
Share
|
Download(

Loading

)