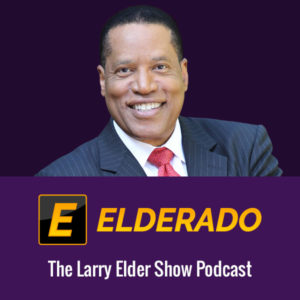 China Coronavirus- Tough Realities & Possibility of Global Pandemic
Feb 15th, 2020 by ACU Podcast
China Coronavirus- Tough Realities & Possibility of Global Pandemic
Segment 1- Interview With Investigative Reporter Josh Philipp on the Coronavirus | Larry Elder Show
Larry discusses the origins and coverup of the novel coronavirus outbreak in an exclusive interview with Epoch Times award-winning investigative reporter and host of Crossroads, Josh Philipp. - Subscribe for updates: https://www.youtube.com/channel/UCZmk...
All ACU listeners are advised to purchase an oxygen concentrator machine. You can purchase one new or used.
Segment 2-
China Coronavirus: Tough Realities & Possibility of Global Pandemic—Epidemic Reporter Laurie Garrett.
American Thought Leaders - The Epoch Times
Through the eyes of a reporter who has worked in over 30 epidemic zones, including SARS in China and Ebola in West Africa, just how big a threat is the current coronavirus outbreak? How can coronavirus be transmitted? How virulent is it, and how does it compare with SARS and MERS, and the 1918 influenza pandemic? How has the Chinese Communist Party cover-up of information contributed to the spread of coronavirus in Wuhan and beyond? And, what are the best precautions to avoid infection? This is American Thought Leaders 🇺🇸, and I'm Jan Jekielek. In this episode, we'll sit down with Pulitzer Prize-winning science writer Laurie Garrett, an expert on epidemics and currently, a columnist for Foreign Policy. She breaks down the current COVID-19 outbreak, preventative measures, and why she will be looking closely at Singapore and Hong Kong in the coming weeks to determine if this will develop into a global pandemic. === Don't forget to LIKE and SUBSCRIBE: https://ept.ms/AmericanThoughtLeaders Try a newspaper that doesn't spin the facts: https://ept.ms/2WrUQlD Want to listen to our interviews? Check out our new podcasts! Links below: iTunes Podcast: https://ept.ms/ATLiTunesPodcast Google Podcast: https://ept.ms/ATLGooglePodcast Spotify Podcast: https://ept.ms/ATLSpotifyPodcast RELATED VIDEOS: From Coronavirus to the Hong Kong Protests: How Communist China Manipulates News Globally—Sarah Cook https://ept.ms/2GKJvDT China's Regime Grossly Underreporting Scale of Novel Coronavirus Outbreak | American Thought Leaders https://ept.ms/2GAMBtW Gen. Robert Spalding: On the US China Trade Deal, Taiwan Election & the Huawei 5G Threat https://ept.ms/2NUx78m The Taiwan Election, the Communist China Threat, & the Future of US-Taiwan Relations—Ian Easton https://ept.ms/38nOBSp === Subscribe for updates + 🔔 : http://bit.ly/ATLsub === Watch more videos: The Trump Administration: https://ept.ms/2oX5sty Spygate: https://ept.ms/31OYKEt Culture War: https://ept.ms/2BgjV6Q The Communist China Threat: https://ept.ms/2N20G7v
Share
|
Download(

Loading

)